Greetings!
Our first season at Healing Waters Lodge began in April and ended just a few weeks ago. Laura and I offer our most sincere and profound "Thank You" to every guest that passed through the doors at Healing Waters Lodge and to all of the clients that joined us on Smith River trips and day trips. With absolute certitude, the anglers that we have the pleasure to host and guide enhance our lives on a personal level.
Fishermen and fishing boils down to hope. And for us "He that has hope has everything."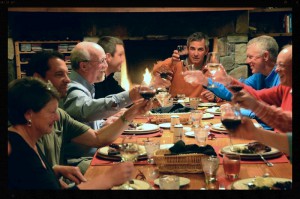 Healing Waters Lodge was created by Greg and Janet Lilly in 1997 and they retired from the business at the end of the 2013 season. This year, we had the extremely good fortune to have Janet working in the kitchen. In the kitchen she also served as a consigliore, psychic and an emotional crutch for both Laura and I. There is direct correlation between the success we had this year and the legacy of Greg and Janet Lilly. We are ever so thankful to the Lodge staff whose tireless efforts and good spirits enabled our guests to celebrate fishing and their stay at Healing Waters Lodge.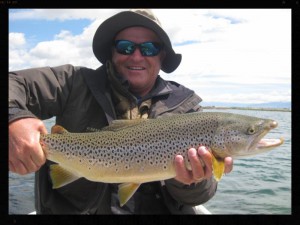 Lilly & Kemph Outfitters and their team leads the guests at Healing Waters to the promised land of great fishing. Bill Kemph is the outfitter and we send him a stream of "Thanks" for escorting us through last season. Bill's strong current of honesty and ethics permeates through to his guides at Lilly & Kemph Outfitters. At every bend in the river this year, Bill and his wife Mary assisted us with patience and understanding. We are indebted to everyone at Lilly & Kemph Outfitters for their grace, professionalism and knowledge on and off the water. Their decades of guiding experience on the rivers, creeks and lakes of Southwest Montana are astonishing. Guiding is more than just pointing in the direction of a rising fish or rowing down a river. Lilly & Kemph guides possess a Zen like patience as well as an innate ability to articulate the mystical mysteries of fish and fishermen. You add this up with a strong sense of ethics on an off the water and you have a team of guides that have risen to the top of their profession.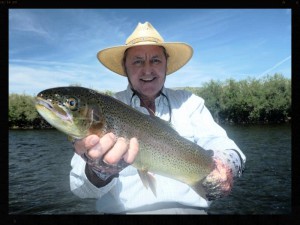 We also need to thank the guides at Lewis and Clark Expeditions that gave us one of the best Smith River fishing season in memory. The river imbues us with mystery, beauty and the divine. Regardless of how many times I have been down the Smith I am always intrigued by what is around the bend. The Smith has a strong metaphysical pull for anyone that seeks life with a fly rod. The affection I have for the Smith and the guides at Lewis and Clark Expeditions have no boundaries. Laura and I invested our life savings into Healing Waters Lodge, but honestly, if I had one river to float, I would be on the Smith with my pals.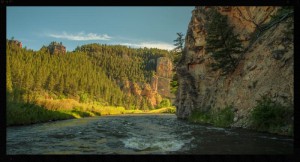 2014 marked our 10th year of hosting disabled military personnel on fly-fishing trips. During the past ten years, we have taken over 300 wounded and disabled soldiers, marines, airmen, and sailors fishing in Montana, Texas, and Colorado. It has also been our good fortune to employ some of these same servicemen as guides and gear-boaters for Lewis & Clark Expeditions Smith River trips. We are incredibly grateful to be associated with Project Healing Waters Fly-Fishing Inc.; a non-profit dedicated to the physical and emotional rehabilitation of disabled active military personnel through fly fishing and associated activities including education and outings. This year we hosted PHWFF float trips down the Smith River in May and in July, and then in October we hosted our first group of soldiers at Healing Waters Lodge. Volunteers from our own Ruby Valley area, Colorado, Connecticut, Louisiana, and New Mexico came to help guide and serve our guests. Our volunteers and our service members quickly formed a bond and found their lives enriched.
Laura and I look forward to the 2015 fly-fishing season. Bookings at Healing Waters Lodge and for the Smith River have been robust, which hopefully indicates that we are doing something right. We appreciate everyone's feedback and in the words of Ricky Bobby from Talladega Nights, "If you're not first, you're last."
Thank you,
Mike Geary