You Are My Destiny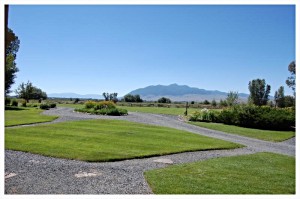 For everyone that has a desire to gaze around the bend of life using fly fishing and trout as their hardcore alibi; trust me, you are my destiny. Montana, when it comes to fishing, is still a place of such incredible bounty that it can consume a lifetime. I am a testimony to that simple truth.
Today, I'm staring out the windows of Healing Waters Lodge in Twin Bridges, watching pre-historic sandhill cranes lumber through the clouds. I should be trying to concoct a catchy phrase to entice people to come and fish. Instead, I'm thinking of a poem written by the French poet, Charles Baudelaire, that I read a long time ago in Eugene O'Neill's
Long Day's Journey into Night. I come from an alcoholic Irish Catholic family and compared to my family O'Neill's play was a sitcom. The Tyrone family in the play were akin to my family in spirit and temperament. But, it's the prose poem that I latched on to some forty years ago that still strikes a chord.
Arthur Symons (1865-1945) translation, as quoted by Eugene O'Neill in Long Day's Journey into Night:
"Be always drunken. Nothing else matters: that is the only question. If you would not feel the horrible burden of Time weighing on your shoulders and crushing you to the earth, be drunken continually. Drunken with what? With wine, with poetry, or with virtue, as you will. But be drunken. And if sometimes, on the stairs of a palace, or on the green side of a ditch, or in the dreary solitude of your own room, you should awaken and the drunkenness be half or wholly slipped away from you, ask of the wind, or of the wave, or of the star, or of the bird, or of the clock, of whatever flies, or sighs, or rocks, or sings, or speaks, ask what hour it is; and the wind, wave, star, bird, clock, will answer you: "It is the hour to be drunken! Be drunken, if you would not be martyred slaves of Time; be drunken continually! With wine, with poetry, or with virtue, as you will."
I am no longer drunk with wine or with virtue, although I am still touched by poetry. I escape being a martyred slave to time by casting a fly rod. My destiny is aligned with rivers and all of its inhabitants.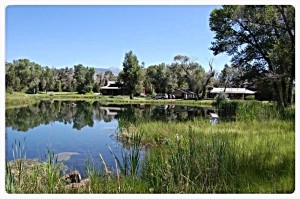 Healing Waters Lodge
Every time my wife, Laura, and I walk out the door of Healing Waters Lodge, it affirms our decision to live in the Ruby Valley. There have been a few times in my life that I knew I was at the right place at the right time. I was deployed with the Red Cross for both Hurricanes Katrina and Wilma for disaster relief and felt I was exactly where I should be with my life. I have the same certitude when we are taking Disabled Veterans downstream on the Smith River. I am where I should be. On a more selfish level, I have always dreamed of being at a place like Healing Waters Lodge. The lodge is surrounded by great beauty conveying a sense of serenity and peace. Plus, some of the world's truly great trout fishing is within our grasp. Everything here says "Yes" to life. If you're seeking a place where fly fishing intercepts the intangible elements of your soul, then, we are part of your destiny.
The Smith River
My wife and I have invested our life savings into Healing Waters Lodge and the rivers of Southwest Montana. However, if I had one river to fish, it would be the Smith River. The Smith is still about retreating into a Montana where less is best. The river silently expresses the essence of fly fishing with its isolated and solitary nature.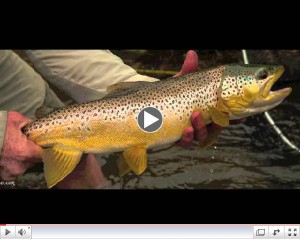 We are the largest outfitter on the Smith River with the lion's share of commercial permits. We still have a few very good dates left and the snowpack bodes well for July trips. For anyone that has an itch to see around the next bend we are part of your destiny.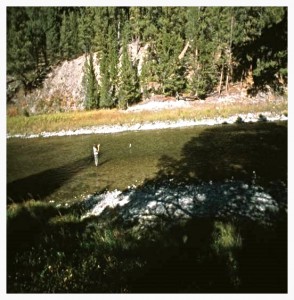 Southwest Montana
We are partnered up with Bill Kemph of Lilly & Kemph Outfitters to offer you some of the best fishing options in the state of Montana. There isn't anything in this state that water won't cure and this year we are going to have water.
The Big Hole, Beaverhead and Madison are all easily accessed from Healing Waters Lodge. There isn't one greater than the other. They are all exceptional with their own virtues and vices. But, there is something quite remarkable about fishing with a dry fly the size of Mac truck to rising fish during the Salmon Fly Hatch. The Salmon Fly Hatch in Southwest Montana resembles more of a religious pilgrimage than a mere fishing trip. These are the rivers where anglers come to pay tribute.
Bill Kemph holds the keys to the kingdom in terms of having private water to fish. Bill has developed and maintained a working relationship with quite a few landowners in and out of the Ruby Valley. This translates into safe passage and access to small spring creeks where solitude and big trout hold court.
It is a full plate. It is a full life. Yes, we live to be part of your destiny.
Mike Geary