Fishing for the Purpose of Life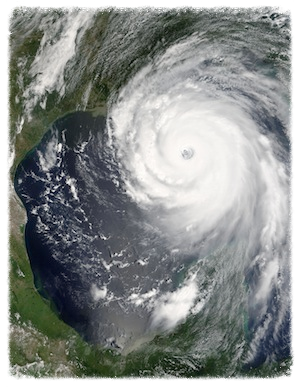 Three months after Hurricane Katrina, I arrived in New Orleans as a Red Cross Disaster Services volunteer. The view from the bridge over the Mississippi River revealed a city destroyed but not beaten. You saw a sea of blue tarps serving as roof-tops keeping the rain out. The Red Cross base for Disaster Services operations was across the Mississippi in a suburb of New Orleans called Harvey.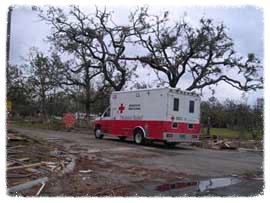 Each morning we would meet in a church to receive our assignments for delivering food in New Orleans and the surrounding areas. The meetings were mercifully brief saying goodbye to some volunteers and welcoming others. One particular morning there was a woman in her late sixties or early seventies that got up to speak. She was a retired nurse with a voice that quivered and she was holding a small stack of index cards to hand out to us. On each index card there was a map of the United States with a dot for each town called Hope. There is a town called "Hope" in all 50 states. The following is what she read from her index cards:
"I cannot believe the purpose of life is to be "happy." I think the purpose of life is:
– to be useful
– to be responsible
– to be compassionate.
It is above all:
– to matter
– to count
– to stand for something
– to have made some difference that you lived at all."
The quote is attributed to Leo Rosten.
Ten years after Katrina, the index card she handed to me is above my desk. I never knew the nurse or her name and she has no idea of the impact she made on me.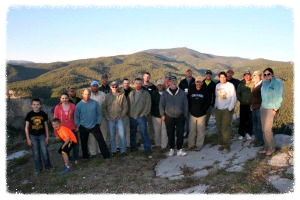 At Healing Waters Lodge and Lewis and Clark Expeditions our goal is fishing and more fishing, and also to have a purpose and to stand for something. We continue to partner with Project Healing Waters Fly-Fishing (PHWFF) using fly fishing as a rehabilitative tool for the wounded soldiers coming home from war. PHWFF allows us the opportunity to serve the men and women in uniform and also creates opportunities for long overdue "thank you's" to our Vietnam Veterans. We escort the soldiers down the Smith River twice a year and last fall also had an outstanding group of veterans at Healing Waters Lodge. Our goal for 2015 is to do more, not less.
On the Smith we almost have a complete crew made up of vets that have come out of PHWFF. There is a terrific quote from the Nobel Prize winning novelist Gabriel Garcia Marquez, "The only time you look down on a man is when you are giving him a hand to get up." The veterans we hire enhance our crews and our trips. We are a better company with their involvement.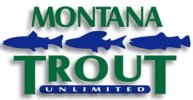 We actively support National Trout Unlimited and Montana Trout Unlimited. Both organizations are strong ardent voices for trout, water and habitat. In our world, the tiniest mayfly deserves a break. Healthy populations of mayflies, caddisflies, stoneflies, midges and everything else that flutters, flies or flicks along streambeds has both a place and a meaning for fishermen. Trout Unlimited is the strongest voice for fishermen and the sensibilities we represent. If there were no mayflies there would be no trout nor would we be able to listen to Shubert's Trout Quintet. So it goes….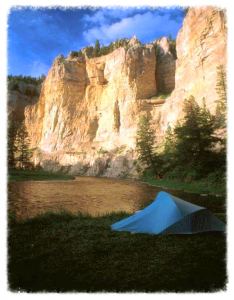 THE SMITH RIVER
I have spent over 20 years on the Smith singing the praises of the river, which is second nature to me. You could probably inscribe on my tombstone, "Have you fished the Smith? " A better epitaph to paraphrase W.C. Fields, would be, "Personally, I would rather be on the Smith."
When I was younger, floating the Smith was all about the adventure of knowing what was around the bend along with disconnecting from the 21st century. You fished hard and rarely looked up. Now I float the river with the same amount of enthusiasm for fishing but it is more for the soul. It is a place that lends itself to the mystical as well as being magical. There just isn't another river experience like it in Montana. And as always, we live and work to accompany you through this remarkable canyon.