Guided fishing trips in Montana can be relaxing vacations into some of the last remaining unspoiled American wilderness, but they can also be so much more. Fly fishing is a unique sporting culture unto itself, distinct from other types of fishing. The size and quantity of the fish you catch are not the essential parts of the experience. Read below to learn some of the best reasons to fly fish.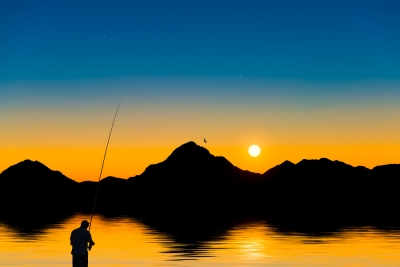 To Enjoy the Breathtaking Scenery
Fly fishing vacations take you far from the urban and suburban sprawl in the rest of the country. Almost all of the most excellent fly fishing spots offer unparalleled nature views, including wide open skies and distant mountain outlines. Whether you are fly fishing on the Big Hole River, the Madison River, or the Smith River in Montana, you will be treated to breathtaking vistas of calm, beautiful riverbank scenery.
To Disconnect You from Your Stress
Work and home life can sometimes be stressful—deadlines at the office, remodels at home, and many other factors can keep you from fully relaxing. Fly fishing trips, which take you to remote locations where there are not many people around, can help you remove yourself from those things that cause you to worry. When you are casting your lines out on a remote river, you can take time to really breathe, move slowly, and fully enjoy your day with no distractions.
To Meet a New Group of Friends
The first time you go fly fishing, you should opt for a guided tour. Local fly fishermen know the best spots to catch the kind of fish you want, and they can offer you advice on casting technique, fly selection, and much more. Over time, the friends you make fly fishing can become quite close. Because you are united by a shared passion, rather than work or family, you can always feel relaxed around your fellow fly fishermen. And because of the calm, silent nature of the hobby, you don't even have to talk extensively in order to enjoy your time with your fishing friends.