Montana is one of the top fly fishing destinations in the summer, but there are many great reasons to book a stay at a fly fishing lodge in Montana in the winter. Skiing and other winter mountain sports can be fun, but resorts are always crowded during the winter, and lift tickets are expensive. Winter fly fishing trips can be relaxing and extra fun. Some of the benefits to taking one during the off-season include: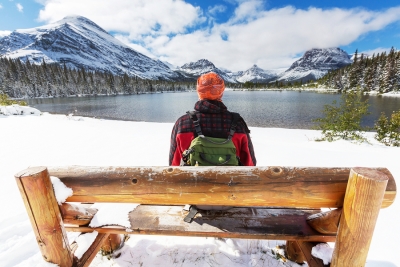 Avoiding the Crowds
Since fly fishing on the Smith River at other rivers in Montana is popular in the summer, it can sometimes be crowded. If you are a person who truly prefers the feeling of being almost totally alone on the river with your rod, reel, and flies, then a winter excursion will give you the solitude you crave. Fish are also less spooked during the winter, so you may also be more successful than in the summer.
Simplifying Your Fly Selection
As every avid fly fisherman knows, you have to match the hatch with your flies. In summer, there are many more types of insects hatching, and it can sometimes be difficult to select a fly from your box. In winter, however, you can stick with your basic flies, such as basic midges, Copper Johns, Girdle Bugs, and the like.
Catching Larger Fish
Ask the staff at the fishing lodge where you are staying, and they might tell you that the fish tend to be larger in the winter. Trout and other species can begin to approach 20 inches in length during the winter, making for much more exciting fishing and satisfying catches. The potential for catching larger fish is a great reason to get your fly fishing equipment out of storage for the winter and come to Montana.
Getting to Sleep In
In the summer, the best times to fish are dawn and dusk. In the winter, however, due to the reduced light and shorter days, you can wake up as late as 10:00am and still be out on the rivers at prime fish catching time.