Last Cast
The leaves are full of color, tenuous and for a moment the world seems to have hit the pause button. The last casts of the season before winter are happening today.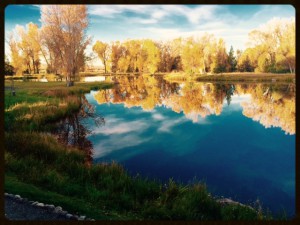 The last cast for the last big fish before autumn cedes to winter. Today, on the Madison it means casting a Royal Wulff resembling the flying ants of fall. You could be fishing on the Jefferson with the October skies resembling something like slate to rising Blue Winged Olives. The last cast is the last chance for a memorable brown trout etching a memory of a fall before everything fades to black.
It is the last chance to cast streamers on the Big Hole which seduce trout out of their summertime feeding lanes into a state of reckless abandonment. There is more than a little truth that big fish take big flies.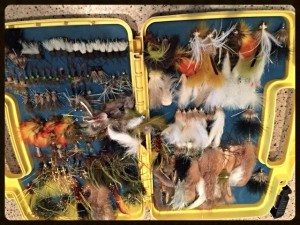 The last cast is one more trip to the plate. One more attempt to get it right. One more chance to enhance everything fishing means to the soul before winter sets in. The last cast is the chance to stand in the fading sun of October witnessing the leaves dazed and confused. It is attempting to find the right fly from a dwindling fly box looking for one more shot, one more fish, one more chance….
The fall hatches are few. Blue winged olives appear on cool blustery days and October Caddis appear like refugees on the run skirting the river banks. Midges are harbingers of winter and flying ants seem perfectly suited to skim along the rivers surface in the sun.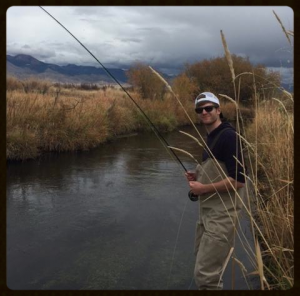 All the rivers: the Madison, Big Hole, Beaverhead, Jefferson and a host of small steams seem a little more vacant. There is more solitude which and has always been an inherent part of flyfishing. There is more river, more emptiness and more stillness as you wait for the last good cast.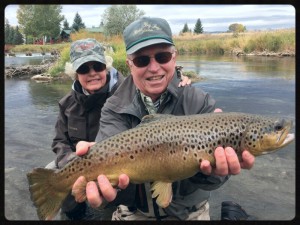 A sincere "Thank You" to everyone that joined us on the Smith River and at Healing Waters Lodge. If we do our job right we are just taking care of the place until you get back. We will keep you informed of what is going on with the Smith River mine, our guides and the rivers we fish.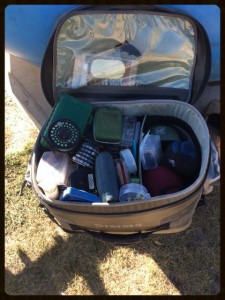 Winter is coming.
Mike and Laura Geary