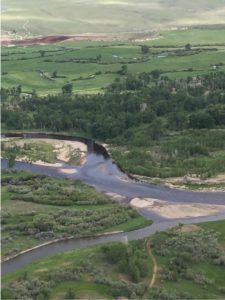 Wikipedia states that the Beaverhead River is an approximately 69 mile long tributary of the Jefferson River in southwest Montana.  It flows through a broad valley northward to join the Big Hole River and form the Jefferson River.  The photo verifies Wikipedia's statement.  All three rivers are fabulous to fish in their own right and Healing Waters Lodge is centrally located to all three.
We would love to be a part of your fly fishing future!
Call Mike Geary (406-459-2030) today.