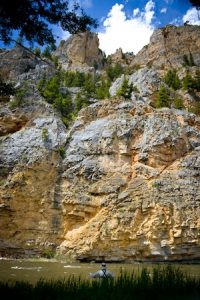 Tomorrow morning Mike and I begin our second journey to London to promote our Lewis & Clark Expeditions Fly Fishing Outfitters, 5 day/4 night guided float trips down the Smith River and guided day trips.  On this trip, we are proud to include the addition of our lodge in southwest Montana, Healing Waters Lodge, just outside of the town of Twin Bridges.
Fly fishing as a sport in England, has been around since about 1425 according to several publications of the time.  In 1653, Izaak Walton published the first edition of The Compleat Angler, celebrating the spirit and art of fly fishing as he felt it, in verse.
We are looking forward to meeting old friends and new friends at The London Fly Fishing Fair, March 10-11.  Safe travels everyone!