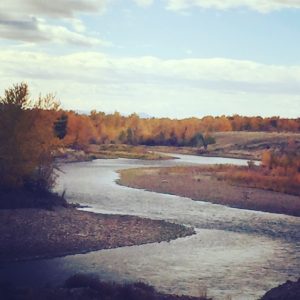 As the story goes, in 1621 the Pilgrims and Wampanoag Indians shared a big "thank you" dinner because the Wampanoag saved the lives of the colonists by teaching them how to live off the land. The "thank you" dinner was a tradition until Lincoln made it a national holiday to be held in November.  There are other countries who celebrate a day of thanksgiving as well.  Good.
It is difficult to write a Thanksgiving Day blog and not include cliches read and heard by most Americans at this time of year. Family traditions are passed along, fade away altogether, evolve and new traditions form and life goes on.  If you look at Thanksgiving Day family traditions closely, you may find some family values wrapped up in a bow or maybe a bowl.  Sharing a meal may open doors to new and old relationships.  Sharing a meal may open your perspective to who you are or who they are and what kind of world you want to create, be a part of and live in. A designated and collective day of "thanks giving" can be a very positive and powerful thing.  If all at the same time, every single person could hold hands, making a connected human chain and identify out loud what they are thankful for, think of the unified energy, the positive goodness that simple act could create.  It would be a beautiful thing.
Know it to be true, that there is beauty in the world, positive energy buzzing all around us, and more good human beings doing good things for the benefit of the world we live in.  Count your blessings and be grateful every day.
Have a peaceful and happy Day of Giving Thanks.