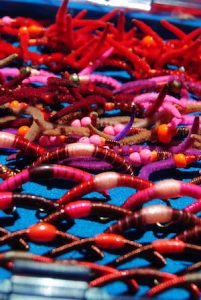 In need of a special Valentine's Day gift? Perhaps a unique birthday, anniversary, graduation gift? A fly fishing vacation in Montana is both special and unique with Healing Waters Lodge and Lewis & Clark Expeditions Fly Fishing Outfitters.  We have a variety of options for you to choose from:
Meet Mike Geary at the Orvis Baton Rouge on Saturday, January 27 starting at 10:30.  Then on February 2-3, he will host our booth at The Fly Fishing Show in Atlanta.
Mike Geary, owner of Healing Waters Lodge and Lewis & Clark Expeditions Outfitting, is the person that can help make your dreams come true when it comes to fly fishing in Montana.  Mike is the largest outfitter on Montana's Smith River, our 5 day and 4 night float trip down 60 river miles; and, in southwest Montana, he owns and operates an Orvis endorsed fly fishing lodge and outfitting business with access to hundreds of miles of river access for our anglers.
Mike can be reach at 406-459-2030 for more information.
Check out www.hwlodge.com