Fly Fishing Trips on the Madison River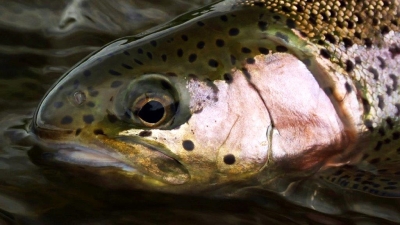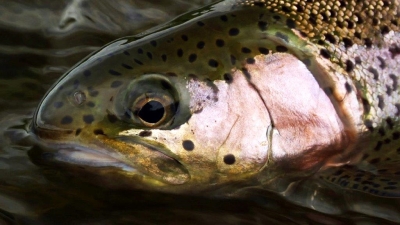 In Robert Frost's poem, West-Running Brook, he refers to the brooks "backward motion" as "the tribute of the current to the source", in other words, an eddy in a river pays tribute to its source. Greg Lilly and his wife, Janet, created Healing Waters Lodge and Greg grew up fly fishing on the Madison River, guiding on it for close to 50 years. We pay tribute to the Madison River and to the Lilly's for making the Madison a central part of our fly-fishing program.
The Madison River, like all true western rivers, possesses enormous vitality. The river is born in the high plateau of Yellowstone National Park at a point where the Gibbon and Firehole rivers merge. As the Madison descends it becomes a giant riffle moving with fortitude, grace and endless beauty before collapsing into the Jefferson to form the Missouri at Three Forks, Montana.
Fly Fishing the Madison River
Reading water here is high art. Guides need to interpret all of the nuances of holding water on the Madison. A small indentation can hold a 20″ brown trout. A little break in the water around a boulder can conjure up an 18″ rainbow. You're fishing the seams of submerged islands in concert with one of the greatest pieces of moving water anywhere.
Spring and Fall: For anglers this giant riffle seduces us with each cast. This is trout water: cool, quick and incessant with fish everywhere. This is the home to prodigious hatches: blue winged olives in the cool cloudy days of spring and fall.
Mid-Summer: Hordes of Salmon Fly hatches rule the day in late June and Caddis Fly hatches dominate the river into July.
The Madison River should be on every angler's Bucket List. The river has up to 2,600 trout per river mile translating into fishing opportunity everywhere.  Stunning scenery, outstanding guide service, and comfortable lodging, the choice is easy. Call Mike Geary today at (406) 459-2030 to learn more about our services.