At Healing Waters Lodge we believe that Smith River fly fishing in Montana is the best kind of fly fishing. However, there are always new waters to be found that offer greater challenges, and exploration simply sweetens the game. Keep reading if you are interested in learning about some of the private waters around Healing Waters Lodge.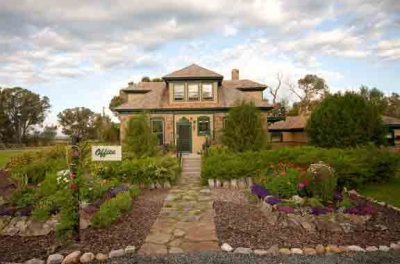 Morse Land Co.
Not far from the Healing Waters fly fishing lodge is Ruby Valley. The valley contains a property called Morse Land Co., which is a very large ranch that lies about 5 minutes away from the lodge. A few miles of the Lower Ruby River flow through this property, and we were fortunate enough to acquire the right to fish there just 4 years ago. The ranch also allows us to access smaller areas of Leonard Slough and Mill Creek. The private waters within Morse Land Co. are home to a plentiful amount of brown trout, which is appealing to many fly fishermen. This discreet area is an excellent fly fishing spot for any anglers who enjoy a day of still water and meadow stream fly fishing.
Parson's Slough
While we at Healing Waters Lodge like to form positive relationships for the sake of doing so, sometimes these connections can pay off in more ways than one. Thanks to our good friend Terry McClinch we now have access to 2 miles of spring creek in Parson's Slough. This area is a tributary to the Jefferson River, and it is just one of the several bodies of water that Terry McClinch has been able to successfully develop for fly fishing.
Wheat Ranch
If you like your fly fishing trips to be full of some of the biggest rainbow trout around, the private waters in the Wheat Ranch may be the ideal location for you. Although the miles of lower Beaverhead that are managed by Harris Wheat may not be floatable, you can always come in for a day of wade fishing. Like the Morse Land Co. property, the Wheat Ranch features a nice and relaxing still water lake, and it also has a mile long side channel that resembles a spring creek.