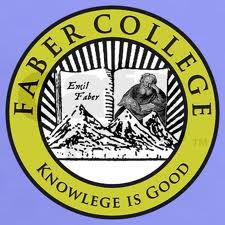 "Knowledge is Good" Faber College,
from the 1978 movie, Animal House
 Now that we have paid tribute to higher education, we remind all anglers that regardless of your skill level, we are offering two "Fish Like a Guide, But, Live Like a Client" fly fishing schools in April. This package includes six nights lodging and all meals, with five days of brief classroom instruction after breakfast and the remainder of the day spent on guided fly fishing excursions on various local waters. We like to think of it as immersion education, where you wade into all of the nuances of fishing with a fly.  We devote time to entomology, casting: single haul, double haul, reach cast, roll cast, and tips such as casting into the wind.  Our professors of piscatorial pursuits will interpret the movement of water, where to place a fly, when to cast a fly, and how to land a fly like a dew drop from 40 feet away.
2016 Graduates
Class package also includes guided fly fishing on private water we have access to, float trips on the Beaverhead, Big Hole, Jefferson and Madison rivers; also, opportunities for still water fishing where you reap the reward of some truly big fish.  Our guides are all in agreement that the biggest fish of the year come out of the rivers in April and May.
Can it get any better?  You bet.  The schools offer use of our equipment: rods, reels, and waders and boots.  Our guides will supply flies, leaders and tippet.  We will also provide all meals, wine and beer, and lodging with the fellowship that comes from casting a fly. The cost is $3,000 per person (does not include airfare, airport shuttle, car rental, or Montana state fishing license).
Our goal is to provide information and instruction that will help improve angler skills and abilities in 2017.
April 14-19:  Arrive on the 14, school 15-19, depart on the 20th.
April 23-28:  Arrive on the 23, school 24-28, depart on the 29.